Testing Services
QRI offers a large variety of accredited and non-accredited physical, chemical, microbiological, and environmental testing in different sample matrices. From farm to fork we ensure the food safety of your products in accordance with the applicable legal requirements and regulations by using the latest technologies, state of the art equipment & standard methods to provide you the accurate, reliable and rapid results.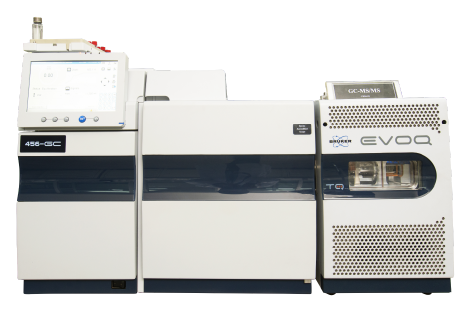 Chemical testing is critical to ensure Food Safety and Quality of the food and food products, Chemical testing is also crucial to comply with the regulatory requirements to ensure that food items meet the criteria and limits defined for its safety. We at Chemical laboratory of QRI provides food testing, Water testing, pesticides residues testing, elemental analysis and analysis of non-food items using state of the art equipment.
1. Food Testing:
Chemically food testing is vitally important, to ensure that the food is free of the any chemical which lead to the health hazards. Lab offers various chemical parameters to ensure food safety using state of the art equipment. Chemical laboratory of QRI provides Chemical testing of all Food (ranging from raw to process and cooked food) using ISO/IEC 17025 accredited and standard methods and rapid turnaround time with accuracy and reliability.
Our Analytical expertise will also help you to establish Shelf Life of your Food Products."
2. Water Testing:
The presence of various contaminants in water can lead to serious health issues, including gastrointestinal illness, reproductive problems, and neurological disorders. People with weakened immune system using poor quality water may be especially at risk for illnesses, so it is necessary to test quality of water. We at QRI offering wide range of test parameters for drinking, Process, RO, Waste Water etc. carried out as per international methods (APHA & AOAC).
3. Toxins and Allergens Testing:
Toxin are harmful substances produced within living cells or organisms. They damage nearly all organs and systems of body and cause many diseases. Same like toxins allergens are substances that cause abnormal and vigorous immune response in the body. It is very important to have knowledge of toxins/ Allergens level present in food. We are offering testing services of toxins and allergens present in various food products to ensure the quality of food with modernized equipment.
4. Pesticides Residues Testing:
There are large number of chemical compounds used to kill, repel or control unwanted plants, animals and microorganisms called Pesticides. Different pesticides such as herbicides, insecticides, fungicides, are used widely on crops to maximize its output and protect it during storage and transportation. Through the consumption of such products, humans and animals are exposed to low levels of pesticides in their diets. Pesticides exposure to humans and animals leads to a high risk of health impacts. In order to assure quality of food we are offering testing services of pesticide residues to our valued customers by using state of the art equipment with very low detection limit.
5. Testing of Non-Food Items:
Chemical lab offers the testing of various types of Non-Food items e.g., Cosmetics and Fertilizer products.
6. Active Marker Identification:
We always focuses on research & development for the capability enhancement to serve the client better e.g. Active Marker Identification of Herbal pharmaceutical and nutraceutical products.