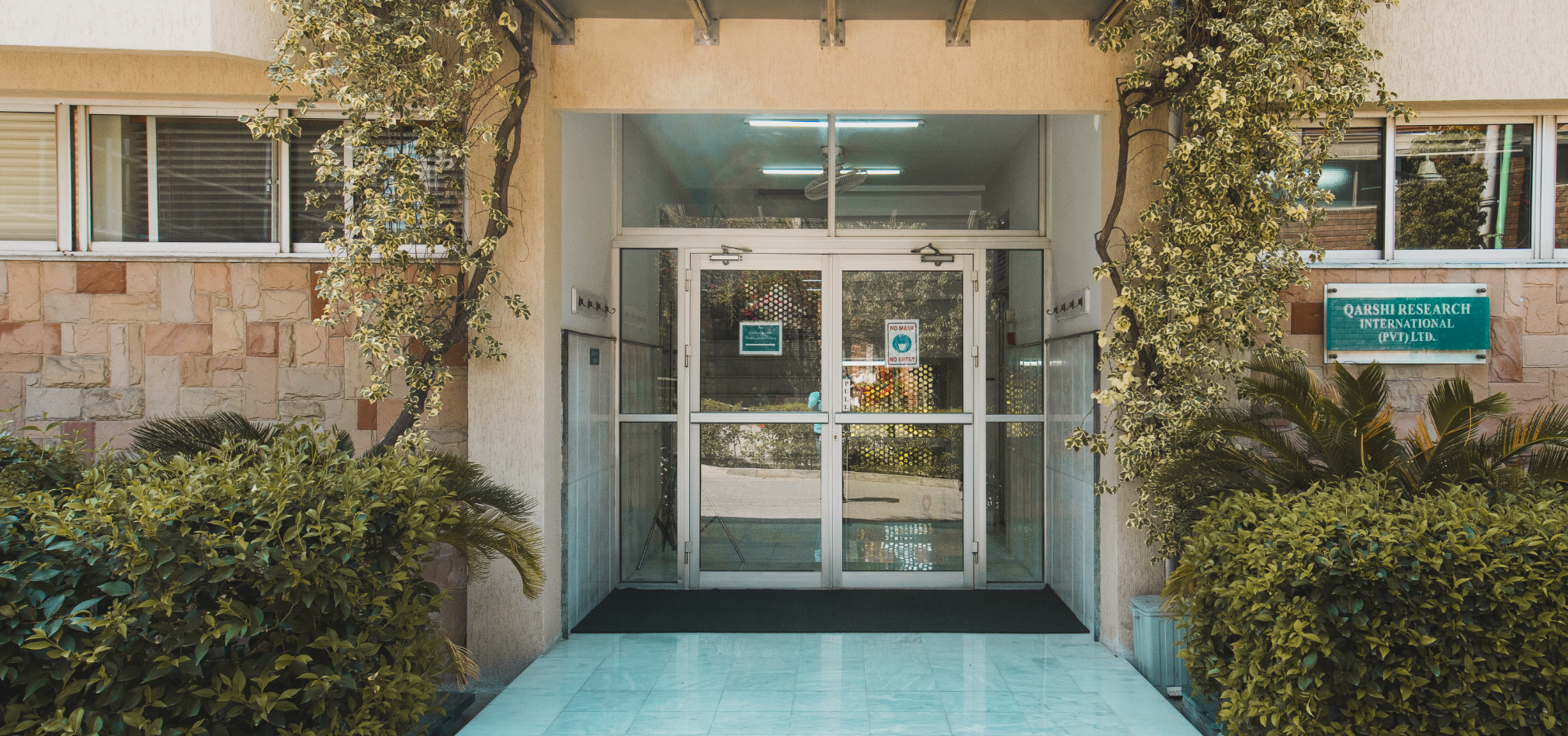 Tradition of Research, Assurance of Quality is not merely a slogan for Qarshi.Qarshi and Research has a very strong bond between them since decades. The history dates back to Mr. Iqbal Ahmad Qarshi's Personal lab established in 1971 & remained in working till 1981. Under the guidance, supervision and direct working of Mr. Iqbal Ahmad Qarshi more than one hundred products developed based on indigenous knowledge of Ayurveda and Tibb e Islami and experiences gained through his forefathers. It is worth mentioning that the father of Mr. Iqbal Ahmad Qarshi named Hakim Muhammad Hassan Qarshi well known as Shifa ul Mulk was a great scholar and competent Hakim, who wrote many books on Tibb and played a vital role in establishing Hikmat in Pakistan. Out of these 100 established products about fifty-eight products are still in market. These include the mega brands of Qarshi Industries like Qarshi Johar Joshanda, Surfi Tab, Surficol Plus Liquid, Gesto Tab & Gestofil Liquid etc.

Following the tradition of research in 1981 R & D was established in Lahore under supervision of Dr. K.M. Janjua, Head R & D (retired as CSO., PCSIR). Till now R & D has established complete profile of around 500 products. Out of these 300+ are in market and established brands of Qarshi like Jam e Shirin, Sandal, Ilachi (refreshing syrups) & Ginxing Multimineral Capsules etc.

The Quality Control department as a separate check for production came into existence in 1996. Beyond quality control of existing production plant of Qarshi Industries, it develops in- house methods for herbal product's evaluation, established product specifications and also enhanced in-house production labs. The "Quality Control Unit" gradually developed into "Quality Assurance Department" and covered all.
QRI was founded in 2003 by Mr. Iqbal Ahmed Qarshi (Chairman, Qarshi Organization) Due to
Lack of in-house testing laboratories
Unavailability of nationally Accredited 3rd Party Testing Laboratories
Lack of awareness on Quality Assurance
Increasing Technical trade Barriers
Increasing demands from Global Buyers
High Cost of testing from foreign labs
Poor Turn around time of Test Reports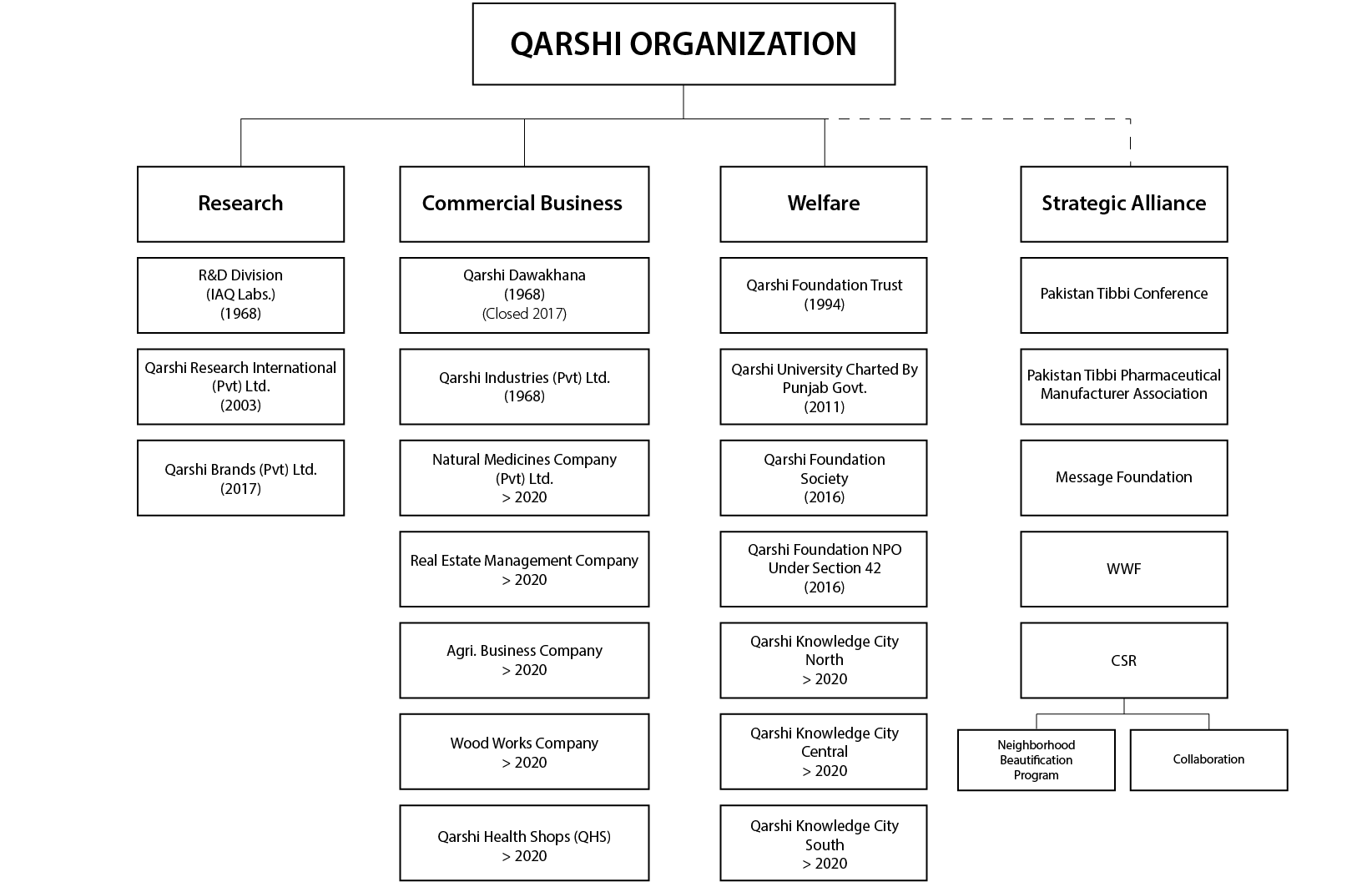 QD (the clinic) is the mother company, presently holds Intellectual Property Rights (IPR) of all Qarshi products.
QIL established in 1988 as corporate business and presently manufacturing & selling more than 300 natural products. QIL production plant contains ISO 9001:2000, ISO 14001, HACCP, HALAL & Organic certifications.
QF is a welfare organization providing services in health, education, environment and self-employment sectors. QF is registered with Pakistan Council of Philanthropy (PCP) as NPO.
Qarshi Research International (Pvt.) Ltd. (QRI)
QRI incorporated as an independent company in March 2003. QRI is the first internationally accredited lab in Pakistan. The main business of labs is Testing (Quality Assurance), Calibration, & Proficiency Testing.